Dr. Hasan Murshed Named "Top Doctor"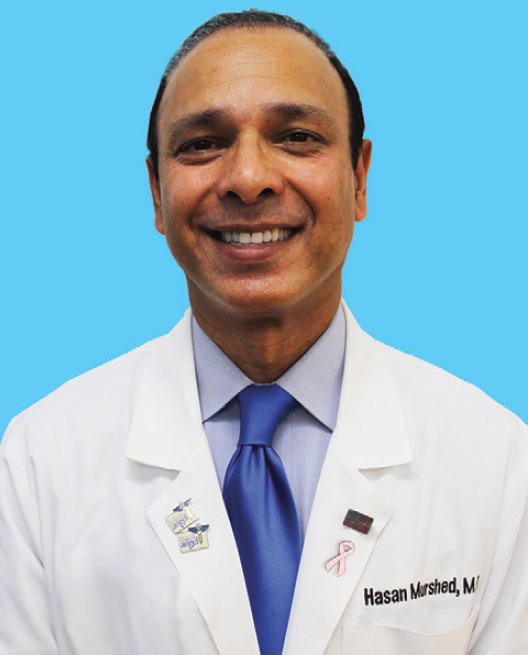 Panama City, FL – February 9, 2018 – Hasan Murshed, M.D., Medical Director at Hope Regional Cancer Center in Lynn Haven, was recently recognized as a Top Doctor by Castle Connolly Medical Ltd. With hundreds of thousands of doctors in the U.S., less than 10% have been named a Castle Connolly Top Doctor. Dr. Murshed is the only radiation oncologist in Bay County and surrounding counties to achieve this distinction.
The mission of Castle Connolly is to help consumers find the best healthcare. Since 1991, they have been identifying physicians who achieve the best possible health outcomes. Physicians are nominated to be a Top Doctor by their peers. Castle Connolly's physician-led research team then reviews the credentials of every physician being considered for inclusion, examining among other factors medical education, training, board certification, hospital appointments and professional achievements. Castle Connolly publications of America's Top Doctors have been recognized by major television media outlets, newspapers and national and regional magazines. For more information visit www.castleconnolly.com.
Dr. Murshed is board certified in radiation oncology. He received his medical degree from Dhaka University. He completed his residency in radiation oncology at the University of Alabama Birmingham and fellowship in IMRT/ Respiratory Gating at world-renowned MD Anderson Cancer Center. He has authored numerous cancer-based publications including Clinical Fundamentals for Radiation Oncologists, a textbook which is currently used in many academic institutions.
Dr. Murshed started Hope Radiation Cancer Center in Lynn Haven in 2012. In 2017, the practice expanded its facility, grew their team of cancer care experts, added new services and changed its name to Hope Regional Cancer Center. In addition to radiation therapy, the practice now also offers precision and targeted chemotherapy, novel drug therapies and treatment of blood disorders. Patients benefit from the ability to consult with several medical specialists in one location regarding their diagnosis and treatment, while not having to worry about transferring medical histories or imaging studies from one provider to the next.
For more information visit www.hoperegionalcancercenter.com
Contact:
Hasan Murshed, M.D.
Medical Director
850-481-1687
[email protected]